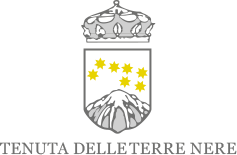 Etna Bianco 2022 has just arrived as well as Etna Rosato 2022. We are selling through the last few cases of Etna Rosso 2020 and will have to wait until late September before Etna Rosso 2022 is in stock. Enjoy the whites and rose in the meantime or consider some of the Cru vineyards where we have stocks of 2019, 2020 and 2021.
The wines of Etna have been in short supply due to climatic challenges and especially due to the recent lows yields in 2021.
In 2021 production plummeted and the yields were the lowest of the last 20 vintages. April freezes, coulure, difficulties at flowering, followed by a four month drought resulted in very small berries with tough skins and little juice, with roughly a 30% loss in production, only partly compensated by several hectares of new vines of Nerello coming into production. On the positive side, the prolonged drought yielded all grapes in the healthiest sanitary condition ever seen. The harvest was long and deliberate, lasting over one month, and allowed slow but sure ripening.
2022 also produced climatic challenges. Winter was long and warm but with no significant snowfalls. In Spring rainfall was concentrated in the last weeks inducing a later budding. Stable Spring weather and above average temperatures were followed by a drought starting in early June and an unusual heat wave. July temperatures were lower though it was dry. The only advantage to the drought is the absence of disease pressure from either mildew or oidium. Good rainfalls in August preceded delightfully warm September and October months though the diurnal range was less than usual. Ultimately yields were good and the red wines are expected to be elegant and silky with rich volume and tannins having an opulent grip. The whites are lofty and more lavish in nature. Enjoy!